Why it is Always Best to Outsource Bookkeeping Services
As you're looking to expand your business, you may be considering hiring a bookkeeper to offload the various time-consuming duties of invoicing, processing payments, payroll, and more.
Every business needs a professional bookkeeper to help manage all your expenses and report on the financial performance of the business. With accurate bookkeeping data, you can make the best strategic decisions for your business.
But rather than getting an in-house bookkeeper, there are plenty of reasons why outsourcing your bookkeeping duties is the smarter option to choose for your business:
---
BYO Group's outsourced bookkeeping services keeps you on top of your business' cash flow. Know exactly who owes you money, how much you owe others, and how your business is performing with BYO Group's comprehensive bookkeeping services.
---
Lower Your Risk For Errors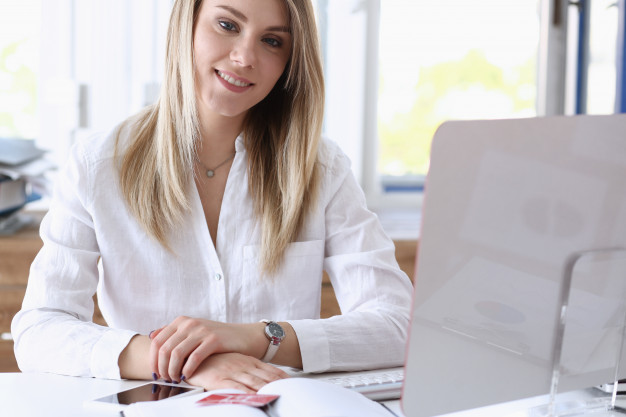 Having bookkeeping services outsourced for your business means you're significantly lowering your risk for any errors. This is especially the case for small business owners who usually do their bookkeeping on weekends or late at night outside business hours, when they're more likely to be tired and can easily make mistakes when they're not concentrating properly.
Incorrect bookkeeping data could include over or understating your costs, meaning you'll be improperly managing your business' resources to compensate. Outsourcing bookkeeping services means you'll have accurate financial and cash flow information about your business, allowing you to make the best strategic business decisions with your accountant.
Contrary to what many may believe, it's well worth investing even in bookkeeping services for small business. All businesses of any size for that matter can benefit from outsourced bookkeeping services in Australia. Bookkeepers at BYO Group hold a wealth of experience and bookkeeping knowledge for a range of different industries and business types. We tailor the best outsourced bookkeeping solutions fit for your business needs and help your business grow.
Receive Professional and Independent Advice
Outsourced bookkeepers like BYO Group are industry professionals who are guaranteed to provide objective and independent bookkeeping advice for your business. Getting a professional outsider's perspective of your business' cash flow activities opens windows of opportunities that you and your employees would usually overlook.
There are clear reasons why you'd want to outsource bookkeeping services to industry professionals like at BYO Group:
All our bookkeepers are certified with a minimum of Certificate IV in Bookkeeping. Other qualifications our staff have include Bachelor of Business (Accounting), Workflow Max Advisor, Certificate in Sustainable Business, Certified Practising Accountant, and more.
Members of the professional organisation, Institute of Certified Bookkeepers. This ensures our bookkeepers are readily informed of new industry developments, best practices, and news from organisations such as the ATO and Fair Work Ombudsman.
Certified in online accounting software such as Xero. All BYO Group staff are Xero Certified Advisors and Xero Payroll Advisors, who also provide supportive Xero training to business owners and employees.
---
Our bookkeepers at BYO Group are constantly informed about new changes in the bookkeeping and Accounting industry, which allows us to provide the most useful and relevant advice for all of our clients.
---
Systemised and Documented Bookkeeping Processes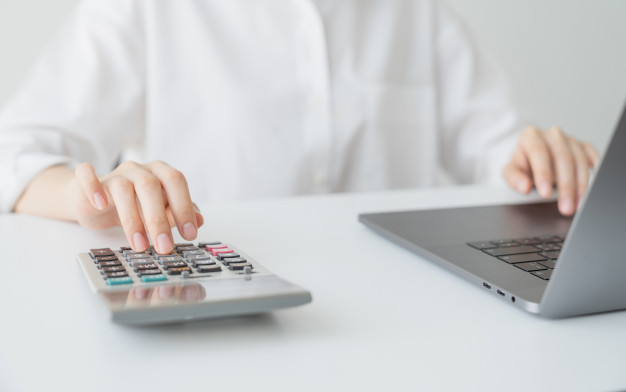 At BYO Group, being consistently on track with costs and other cash flow activities is what we do best. We love bookkeeping, and make sure we touch on all bases every single time. It's important for business owners to have bookkeepers with a clear bookkeeping process to ensure they're getting all the right information, accurately.
The foundation to all our services at BYO Group is in our comprehensive bookkeeping process, which details all the necessary areas of bookkeeping to help your business gain a clearer picture of how its performing financially.
BYO Group's Bookkeeping Process include
Having checklists to ensure bookkeeping consistency
Individual processes for Sales, Purchase, Payroll, Banking Procedures
Verification of Accounting data
Reports to the owner – usually monthly and quarterly
Our staff work on premises with business owners, at our Hawthorn office, and even remotely to offer more flexibility and cost-effectiveness for business owners. Since BYO Group has the foundation set in place with a solid bookkeeping process, even having outsourced bookkeeping services online will produce the same accurate and timely results your business deserves.
Avoid Fraud and Gain Better Transparency
Having fewer bookkeepers in-house means that there is less separation of duties – a huge red flag for committing fraud. Without adequate cross-checks of financial bookkeeping data, you could easily be faced with a situation where your bookkeepers have purposely stole from your business and attempted to cover their tracks. This could lead to immense losses for your business when gone unnoticed for a long time.
With outsourced bookkeeping services at BYO Group, your financial information is handled by professionals who are here to give you a transparent and objective view of your business performance.
We develop strong working relationships with our clients to provide the right bookkeeping and financial information they need to better run their business.
---
BYO Group is a registered BAS agent, a member of the Institute of Certified Bookkeepers, and a Xero Gold Champion Partner. This ensures we're updated on new industry developments, best practices and news from essential organisations such as the ATO and Fair Work Ombudsman.
---
Do You Know What You Don't Know?
At BYO Group, we're aware of everything that there is to know about bookkeeping. But on top of this, we're also well-versed in all the other areas of financial matters that you, as a business owner, need to know.
Our staff regularly undertake professional development training, attend industry events, and continually expand our bookkeeping knowledge especially with rapidly changing technologies.
For the areas we aren't able to assist in, we connect you with a network of other industry leaders and professionals to help you.
Outsourcing your bookkeeping needs serve as a practical solution to better run your business. BYO Group's outsourced bookkeeping services help business owners of all sizes and industries to securely manage their cash flow and business performance. If you're searching for 'outsourced bookkeeping services near me', BYO Group are the experts who can help.